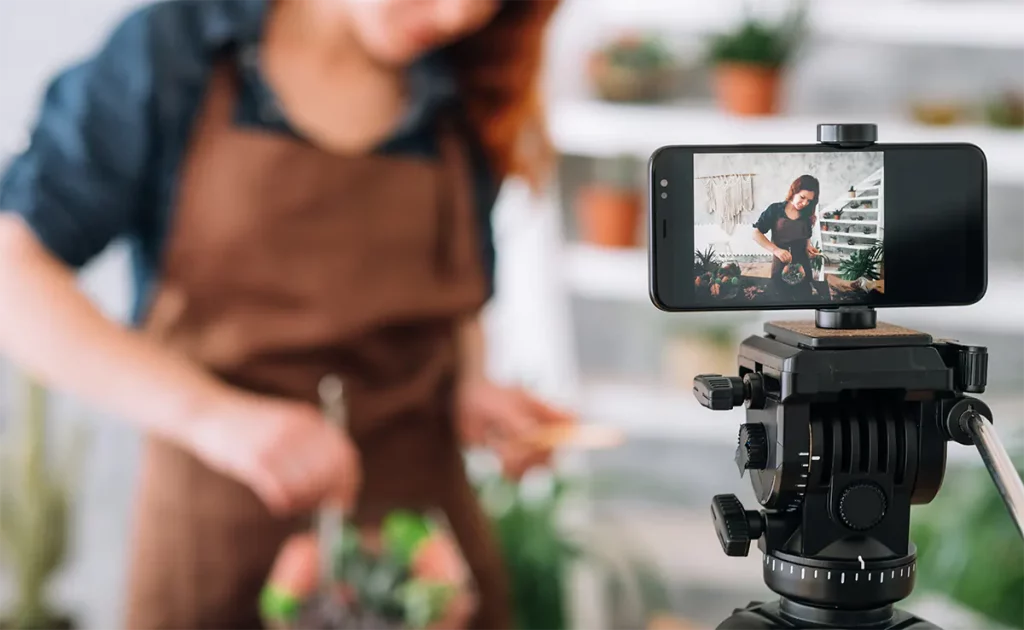 As the digital world continues to grow and change rapidly, video content has taken center stage in marketing strategies. The increase in video consumption means that businesses must prioritize optimizing their videos for search engines. Video Search Engine Optimization (Video SEO) is essential in making sure your content reaches a broader audience, leading to heightened online visibility, brand awareness, and ultimately, a more profitable bottom line.
In this article, we will discuss the significance of optimizing videos for SEO, examining its many advantages and outlining the steps you can follow to ensure your video content is search engine friendly.
Get Your Free SEO Audit Now
Enter your homepage to get a free report in about 30 seconds.
The Rise of Video Content
Online videos account for more than 80% of all consumer internet traffic. This exponential growth of video content can be attributed to several factors:
Improved internet speeds and accessibility, allowing users to stream high-quality videos seamlessly.
The proliferation of mobile devices, which has made video consumption more convenient and accessible.
The popularity of social media platforms that thrive on visual content, such as Instagram, TikTok, and YouTube.
The Importance of Video SEO
With the rapid growth of video content, it's essential to optimize your videos for search engines to stand out amidst the vast digital landscape. Video SEO is all about adopting strategies that make your video content easier to find, both on search engine results pages (SERPs) and video hosting platforms like YouTube.
Let's explore why video SEO is so important for your business.
Video SEO Enhanced Online Visibility
By optimizing your video content, you can help your videos rank higher on search engine results pages (SERPs) and video platforms, increasing the chances of users finding and interacting with your content. This boost in visibility leads to more clicks, views, and ultimately, potential customers.
Boosts Organic Traffic
A well-optimized video can drive a significant amount of organic traffic to your website. One example from the video hosting platform Wistia showed a 10% increase in organic search traffic after indexing their videos. Consequently, video SEO can help you attract a larger audience and generate more leads.
Improved User Experience
User experience (UX) is a critical factor in determining your website's search engine ranking. Videos can enhance UX by providing engaging and informative content that keeps users on your site for longer periods. This increase in time on the site sends positive signals to search engines, potentially boosting your ranking.
Greater Brand Awareness and Trust
Videos are powerful tools for storytelling, allowing you to communicate your brand's message effectively and create strong connections with your audience. By optimizing your video content, you can reach a wider audience, thus increasing brand awareness and trust.
How to Optimize Video for SEO
To see the benefits of video SEO, you must employ a comprehensive strategy that includes the following steps:
Conduct Keyword Research for Video SEO
Keyword research is the foundation of any successful SEO strategy. Identify relevant keywords and phrases that your target audience is likely to search for, and incorporate them into your video's title, description, and tags.
Create Engaging and Valuable Content
Make sure your video content is engaging, informative, and tailored to your target audience. High-quality content will organically draw in more views, shares, and backlinks, which in turn will enhance your video's search engine ranking.
Optimize Video Metadata
Metadata, such as titles, descriptions, and tags, plays a crucial role in helping search engines understand your video content. Be sure to include relevant keywords from your keyword research in your metadata while keeping it clear and concise.
Use Transcripts and Closed Captions
Transcripts and closed captions not only make your videos accessible to a wider audience but also provide search engines with additional textual content to crawl and index. By including transcripts and captions, you improve the chances of your video appearing in search results for relevant searches.
Implement Video Schema Markup
Schema markup is a form of structured data that helps search engines better understand your content. By implementing video schema markup, you provide search engines with crucial information about your video, such as its duration, thumbnail, and upload date. This can lead to rich snippets in search results, making your content more appealing to users and increasing click-through rates.
Optimize Video Thumbnails
A visually appealing and relevant thumbnail can significantly impact click-through rates. Create custom thumbnails that accurately represent your video content and include a hint of what users can expect, enticing them to click and watch. If you are uploading them to a video platform like YouTube, don't rely on the platform pick a good one.
Leverage Video Hosting Platforms
Publishing your videos on popular hosting platforms like YouTube and Vimeo can help increase their visibility and reach. Optimize your videos on these platforms by utilizing their specific SEO features, such as playlists, channel descriptions, and end screens.
Promote Your Video Content
Actively promote your video content through social media, email marketing, and your website. Encourage users to share, like, and comment on your videos, as these interactions can improve your content's visibility and ranking.
Monitor and Analyze Performance
Regularly monitor and analyze your video's performance using analytics tools like Google Analytics and YouTube Analytics. This data can help you identify areas for improvement and inform your future video SEO strategies.
Summary
Video SEO is an important part of a comprehensive digital marketing strategy. By optimizing your video content, you can increase your online visibility, drive more organic traffic, improve user experience, and foster brand awareness and trust. Following these steps will ensure your content has the best chance of getting in front of your target audience.