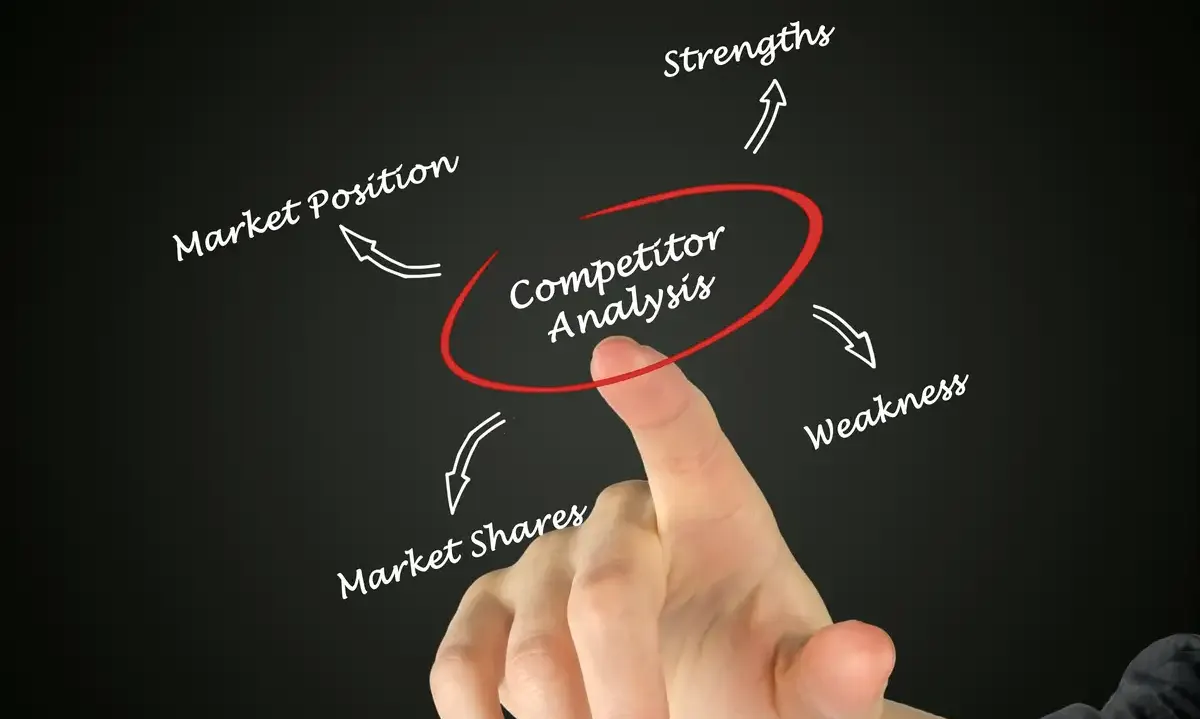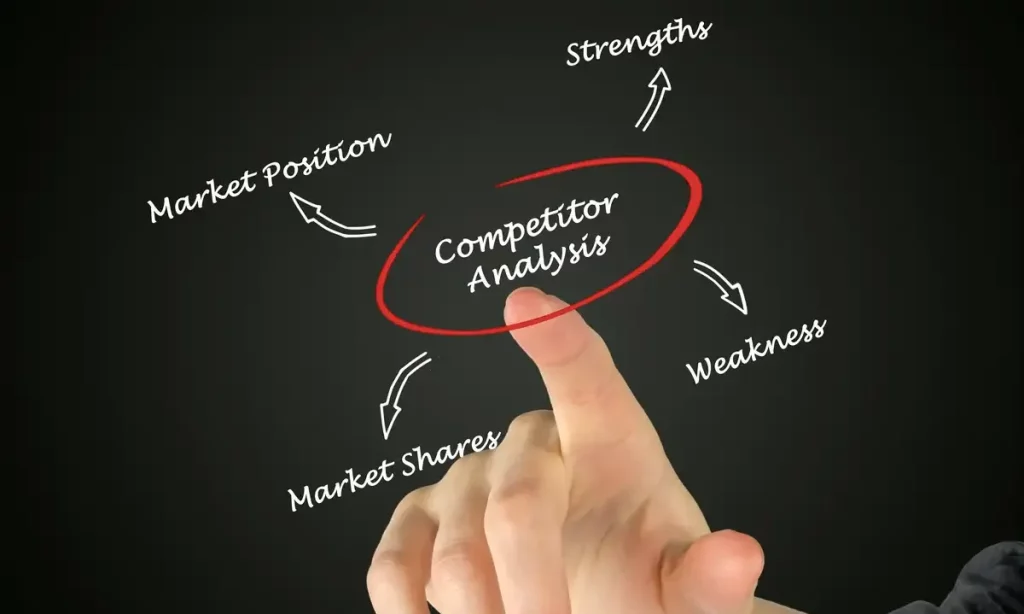 A well-designed and strategically planned business website can help in increased customer engagement, better conversion rates, and improved brand success. But before you jump into designing and developing your own, it's important to understand what your competitors are doing.
Conducting a competitor analysis of their websites can help you identify trends, realize what they are doing right or wrong, and ultimately, provide you the insights needed to make improvements to your own site.
We will discuss the importance of competitor analysis when planning your web development, outline the steps for conducting an effective analysis, and provide you with valuable insights to help you create a website that beats your competition.
Get Your Free SEO Audit Now
Enter your homepage to get a free report in about 30 seconds.
Importance of Competitor Analysis
Conducting a competitor analysis is important for several reasons:
Uncover Market Trends: Understanding your competitors' strategies and successes can help you identify industry trends and stay ahead of the curve. This information is important to helping you create an online presence that is not only successful today but remains resilient and relevant in the future.
Identify Strengths and Weaknesses: Gaining an understanding of your competitors' strengths and weaknesses allows you to create a website that capitalizes on their successes and exploits their shortcomings. The more you know about them, the easier it will be for you to outperform.
Drive Innovation and Stay Competitive: Insight into your competitors' strategies and tactics can help you learn from their successes, failures, and areas of innovation. As a business owner, you should always strive to stay ahead of your competition, and conducting a competitor analysis is an important step in this process.
Now that we've addressed the importance of competitor analysis, let's delve into the steps you need to take to ensure your process is effective.
Steps for Conducting an Effective Competitor Analysis
1. Identify Your Competitors
The first step in the competitor analysis process is determining who they are. You'll want to look for both direct competitors (those who offer similar products or services in the same geographic area) and indirect competitors (those who may have a different target audience but offer products or services that could potentially overlap with yours).
Make a list of these competitors and note key details like their geographic location, size (number of employees, revenue, etc.), target audience, product/service offerings, and any unique selling points.
2. Analyze Competitors' Websites
Visit each of their websites and take note of the overall design, layout, and user experience. Some key areas to examine include:
Visual Design: Look at the visual aspects of their website, including typography, color schemes, graphics, and images. Does the design evoke trust and professionalism, or is it outdated or cluttered?
Navigation: Assess the site navigation and determine if it's easy to use for the target audience. Are main menu items intuitive, and is there a clear hierarchy in submenus?
Content: Evaluate the quality, relevance, and depth of their content. Does their website include a blog with regular updates? Are they offering helpful resources, such as guides, ebooks, or videos?
Call-to-Action (CTA): Look at how they're prompting users to take specific actions whether it's signing up for a newsletter, requesting a demo or quote, or making a purchase. Are the CTAs compelling and visually appealing?
Mobile experience: Test their site on various mobile devices and assess the user experience. Is the website responsive and mobile-first?
3. Investigate Competitors' SEO Performance
Review the SEO aspects of their website, including:
Keywords: Identify important keywords and phrases your competitors are targeting. This information can be used to inform your own keyword research strategy and ensure you're targeting the same (or superior) terms.
Meta Tags: Check the title tags, meta descriptions, and H1/H2/H3 tags for optimal keyword usage and messaging. Does their metadata give a clear, concise, and enticing message to potential visitors?
Domain Authority: Assess the strength of their domain using tools like Moz's Domain Analysis or Ahrefs's Site Explorer. The higher the domain authority, the more credibility they have in the eyes of search engines.
Backlink Profile: Examine the backlinks your competitors have earned, and consider reaching out to those websites for potential backlink opportunities. This can help you establish more credibility and improve your own site's search engine rankings.
4. Assess Competitors' Social Media Presence
Analyze your competitors' social media presence across various platforms (e.g., Facebook, Twitter, LinkedIn, Instagram, etc.) to gain insights into how they're engaging with their audience. Take note of the types of content they're posting, how often they post, and the levels of engagement (likes, comments, shares) their content receives.
If there is a particular type of content that garners a lot of attention on their social media channels, make sure to take note. This could prove useful when you develop (or build on) your own social media content strategy.
5. Gather User Reviews and Testimonials
Research customer reviews and testimonials for your competitors, paying close attention to any recurring complaints, praises, or concerns. This information can help you better understand what customers value most and identify areas where you can outperform them.
Summary
Conducting a competitor analysis is an essential step in creating a successful business website. Gaining insight into your competition's strategies, performance, and weaknesses will help you build a site that sets your business apart and ensures a strong online presence.
It's in your best interest to continually monitor your competitors and make adjustments to your website strategy as needed. By staying current on industry trends and their strategies, you'll be able to maintain a competitive edge and sustain long-term success online.