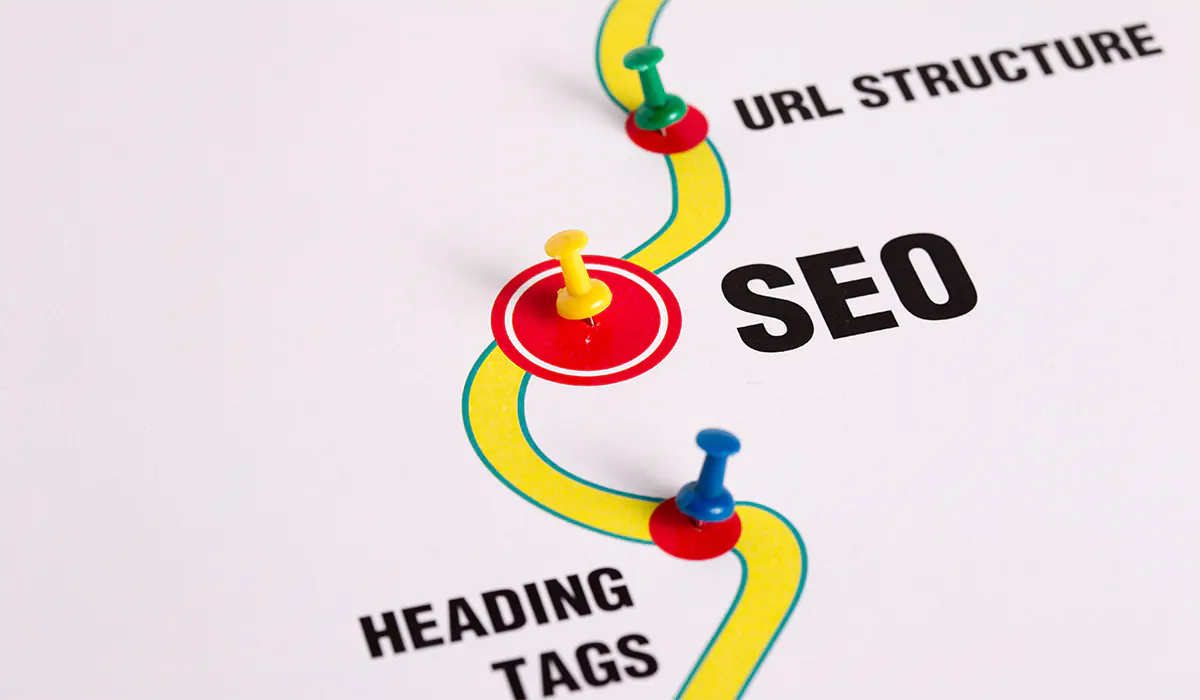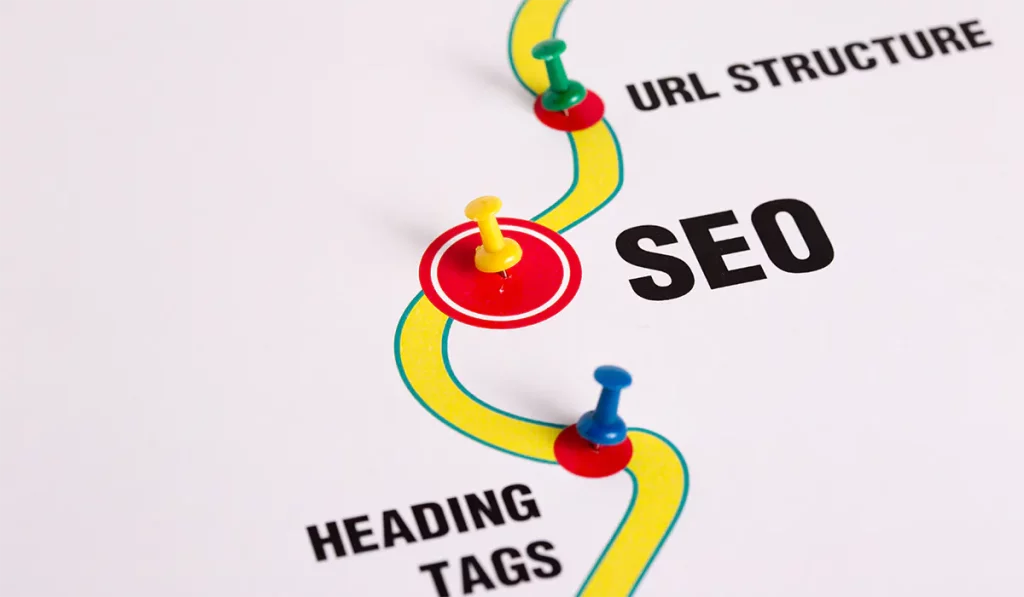 Search Engine Optimization (SEO) is one of the most important aspects of digital marketing. SEO helps your website rank higher in search engine result pages (SERPs), which can result in more organic traffic to your site and ultimately more customers. The focus of this will be On-Site SEO optimization, which is one of the pillars that you can control directly.
There are several on-site SEO techniques you can use to improve your site's visibility and performance in search engine rankings. We will discuss some of the best ones that you should be implementing right now. We will cover topics like keyword research, image optimization, heading tags, and more.
So let's dive in.
Get Your Free SEO Audit Now
Enter your homepage to get a free report in about 30 seconds.
Keyword Research
The foundation of any successful on-site optimization strategy is thorough keyword research. Keywords are the terms that users type into search engines when looking for information, products, or services. By targeting the right keywords, you can attract users who are interested in what your business has to offer.
To begin your keyword research, make a list of topics relevant to your business. Next, use keyword research tools like Google's Keyword Planner, Ahrefs, or SEMrush to identify popular search terms related to those topics. Look for keywords with high search volume and low competition, as these will be easier to rank for.
When selecting keywords, also consider user intent. User intent refers to the goal behind a user's search query. For example, someone searching for "how to tie a tie" is likely seeking a tutorial, while someone searching for "best ties for men" is probably interested in purchasing a tie. By targeting keywords that align with your audience's intent, you can drive more qualified traffic to your site.
Additional Reading: Keyword Research for SEO: What It Is & How to Do It
Title Tags
Title tags are one of the most critical on-site SEO elements. They appear as the clickable headline for your website in SERPs and provide a concise and accurate description of your page's content. A well-crafted title tag can improve your click-through rate and help search engines understand the topic of your page.
To optimize your title tags, follow these best practices:
Include your target keyword at the beginning of the tag, if possible.
Keep your title tag between 50-60 characters, as search engines may truncate longer titles.
Make it engaging and compelling to entice users to click on your page.
Avoid keyword stuffing or using generic phrases like "Home" or "Welcome."
Meta Descriptions
A meta description is a brief summary of your page's content that appears below the title tag in SERPs. A well-written meta description can increase your click-through rate by enticing users to visit your site.
To create effective meta descriptions:
Keep them between 150-160 characters, as longer descriptions may be cut off.
Incorporate your target keyword and related phrases.
Provide a clear and accurate summary of your page's content.
Use a persuasive tone to encourage users to click on your page.
URLs
A well-structured URL can improve your website's user experience and make it easier for search engines to understand your content. To optimize your URLs:
Use lowercase letters.
Incorporate your target keyword.
Separate words with hyphens rather than underscores.
Keep URLs short and descriptive, avoiding unnecessary characters or numbers.
Here is an example of a properly formatted url:
https://www.domain.com/category/keywords-belong-here/
Heading Tags
Heading tags (H1, H2, H3, etc.) are used to structure your content and make it more readable for both users and search engines. They also provide context and hierarchy, allowing search engines to better understand the content and relevance of your page.
To optimize your heading tags:
Use only one H1 tag per page, typically as the main title or headline.
Include your target keyword in the H1 tag and other relevant keywords in H2 and H3 tags.
Organize your content using a logical hierarchy, with H2 tags as subheadings under H1, and H3 tags as subheadings under H2.
Keep headings concise and descriptive, accurately reflecting the content within each section.
Content Quality and Readability
The quality of your content is crucial for retaining users and improving your website's rankings. High-quality content is informative, engaging, and easy to understand, which encourages users to spend more time on your site and share your content with others.
While becoming an expert in quality content creation can be a lifelong pursuit, there are some general guidelines everyone should follow.
To create high-quality content:
Write for your target audience, using language and terms they understand.
Organize your content into short paragraphs and use bullet points or numbered lists to break up large blocks of text.
Use images, videos, and other media to enhance your content and keep users engaged.
Proofread your content for grammar and spelling errors to maintain professionalism.
Images
Images play a significant role in improving user experience and can also contribute to your SEO efforts. By optimizing your images, you can reduce page load times and make your content more accessible to search engines.
To optimize your images:
Compress your images to reduce file size without sacrificing quality. Tools like TinyPNG or ImageOptim can help.
Use descriptive file names that include your target keyword.
Add alt text to your images, which provides a textual description of the image for search engines and users with visual impairments.
Use responsive images that adapt to different screen sizes and resolutions, ensuring your images look great on all devices.
Save images in appropriate formats, like .jpg for photos and .png or .webp for graphics.
Internal Linking
Internal linking refers to the practice of linking one page of your website to another. This helps distribute link equity across your site, improves site navigation, tell the search engines what that page is about, and encourages users to explore more of your content.
To implement an effective internal linking strategy:
Use descriptive anchor text that includes relevant keywords and accurately describes the linked content.
Link to related content that provides additional value to users.
Avoid overusing exact match anchor text, as this can appear manipulative to search engines.
Regularly audit your internal links to ensure they're up-to-date and not broken.
Mobile-Friendliness
Since most sites are accessed by mobile devices these days, it's crucial to ensure your website is mobile-friendly. A mobile-friendly website is easy to navigate and use on smaller screens, which can improve user experience and lead to higher rankings in mobile search results.
To make your website mobile-friendly:
Use a responsive design that adapts to different screen sizes and resolutions.
Avoid using Flash, as it's not supported on many mobile devices and is full of security issues.
Optimize your images and other media for faster loading times.
Use large, easy-to-tap buttons and links to improve usability.
Improve Page Speed
Page speed is a critical factor in user experience and search engine rankings. A fast-loading website is more likely to retain users and achieve higher rankings in SERPs.
To improve your page speed:
Minify HTML, CSS, and JavaScript files to reduce file sizes.
Use a content delivery network (CDN) to distribute your content across multiple servers, reducing load times.
Optimize images and media files for faster loading.
Enable browser caching to store static files, reducing the need to download them on repeat visits.
Summary
By implementing these on-site optimization techniques, you can significantly improve your website's SEO performance and attract more organic traffic. Remember that SEO is an ongoing process that requires regular updates and adjustments as search engine algorithms evolve and user behavior changes.
Stay up-to-date with the latest SEO trends and best practices, and continually monitor your website's performance using tools like Google Analytics, Google Search Console, and third-party SEO tools. By staying proactive and adapting to the ever-changing online landscape, you can maintain your website's competitive edge and drive sustainable growth for your business.