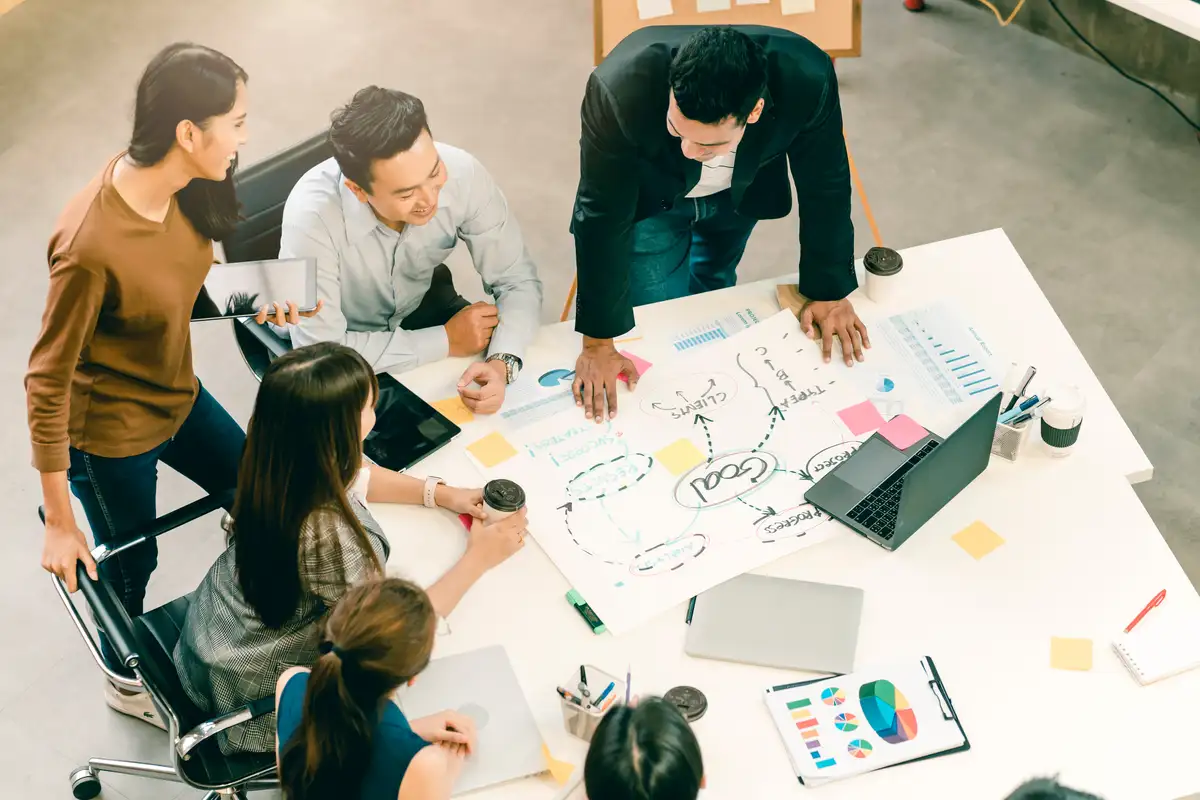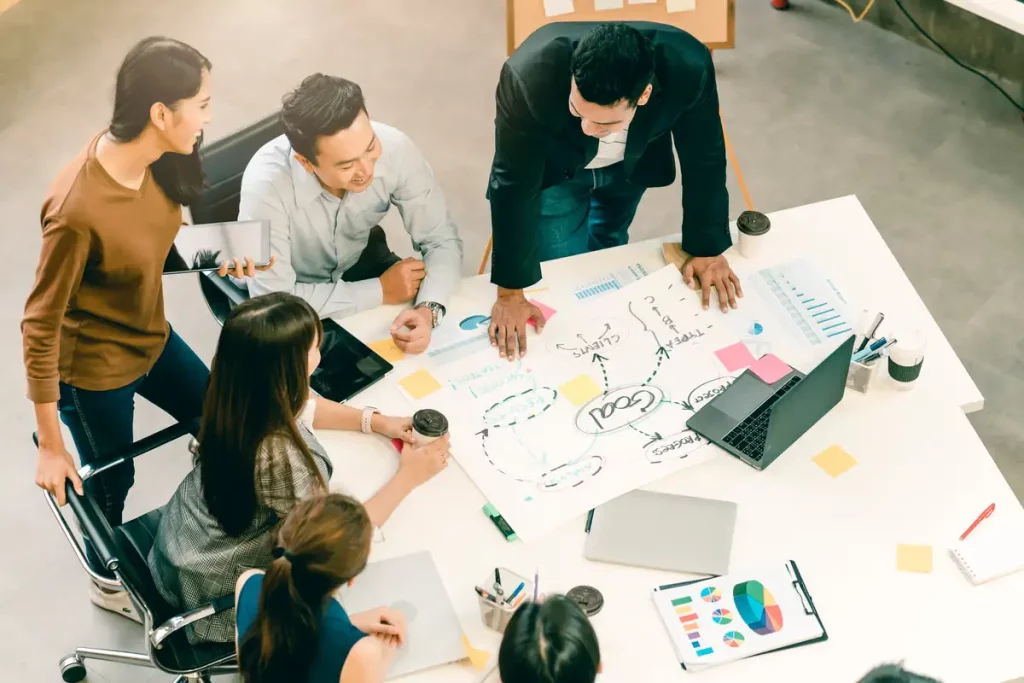 Having an impactful online presence is important to the long-term success of any business. An effective website serves as a central hub for your customers to engage with your brand, learn more about your products and services, and ultimately, drive conversions and sales. However, developing a successful business website is not a one-time event but rather an ongoing process that requires strategic planning and foresight to ensure sustainable growth.
The information below will discuss the concept of a website roadmap, its importance, and how to build one for your business website to ensure long-term success.
By following the steps outlined in this guide, you will be better equipped to navigate the complexities of website development, adapt to the ever-changing digital landscape, and stay ahead of your competitors.
Get Your Free SEO Audit Now
Enter your homepage to get a free report in about 30 seconds.
What is a Website Roadmap?
A website roadmap is a strategic plan that outlines the direction and goals of your site over a specific timeline, usually 12-24 months. This plan serves as a blueprint for the growth and development, detailing the various milestones, key performance indicators (KPIs), and tasks required to achieve your ultimate vision.
A well-constructed website roadmap considers several factors, such as market trends, user behavior, technical enhancements, and competitor analysis, to ensure that your website remains relevant and adaptable to the always-evolving online space.
Why is a Website Roadmap Important?
Clarity of Vision: Having a concrete plan for your website's future helps ensure that you have a clear vision of what you want to achieve, making it easier to prioritize tasks, allocate resources, and make informed decisions.
Coordination and Collaboration: With a roadmap in place, it becomes easier to collaborate and communicate with stakeholders or team members involved in the website development process, ensuring everyone is on the same page concerning goals, timelines, and expectations.
Accountability and Progress Measurement: A website roadmap allows you to effectively track your progress over time, enabling you to measure the success of your efforts and hold responsible parties accountable for their contributions.
Adaptability: A roadmap helps your business adapt to the constant industry changes by identifying new opportunities or challenges early on, allowing you to pivot and adjust your strategies accordingly.
Building a Website Roadmap for Long-Term Success
Step 1: Define Your Website's Purpose and Vision
Before you begin creating a roadmap, it's important to identify your website's primary purpose and long-term vision. To do so, ask yourself:
What is its core function (e.g., generating leads, selling products, providing information)?
What makes your business unique, and how can your website convey this unique value proposition?
What do you want your website to achieve in the long run (e.g., increased brand awareness, higher conversion rates, improved customer satisfaction)?
What are some quantifiable goals that you can set to measure its success?
Having a clear understanding of your website's purpose and vision will help guide your roadmap's development and ensure that your strategies are aligned with your overall business objectives.
Step 2: Identify Target Audience and User Needs
Successful websites are those that cater to their target audience's needs and preferences. By identifying your ideal customers and understanding what they value, you can create a site that resonates with their interests and encourages engagement. Consider:
Who is your target audience (e.g., demographics, psychographics, behaviors)?
What problems or challenges does your audience face that your products or services can address?
How does your audience engage with websites, and what are their preferences regarding design, content, and user experience (UX)?
Armed with this knowledge, you can tailor your strategies to meet your target audience's needs, ultimately driving better user engagement and long-term success.
Step 3: Conduct a Competitor Analysis
To outperform your competitors, you must first understand their strengths and weaknesses. Conducting a comprehensive competitor analysis will help you identify:
What features, content types, or design elements are popular within your industry and may be worth incorporating?
What are your competitors doing well, and what can you learn from them?
What are some areas of opportunity where you can outshine your competition or fill gaps in the market?
Use this insight to inform your roadmap, ensuring that your strategies are targeted and effective.
Step 4: Establish SMART Goals and Key Performance Indicators (KPIs)
SMART goals are Specific, Measurable, Achievable, Relevant, and Time-bound objectives that enable you to set realistic expectations and track your progress over time. Examples of SMART goals for your website might include:
Increase website traffic by 20% within 12 months
Boost email subscription rate by 10% within 6 months
Reduce bounce rate by 15% within 6 months
Set KPIs that align with your goals to measure your progress and ensure you remain on track. Common KPIs include pageviews, time spent on the site, conversion rate, and user satisfaction.
Step 5: Create a Timeline and Assign Responsibilities
With your goals and KPIs in place, the final step in developing your website roadmap is to create a timeline outlining the various milestones, tasks, and deadlines associated with your plan. Assign responsibilities to team members or stakeholders to ensure accountability and effective collaboration.
Summary
A well-constructed website roadmap is critical to the long-term success of your business site. By following the steps outlined in this guide, you can create a strategic plan that aligns with your overall business objectives, supports collaboration among team members, and helps you remain adaptable in the highly-competitive space of online marketing.