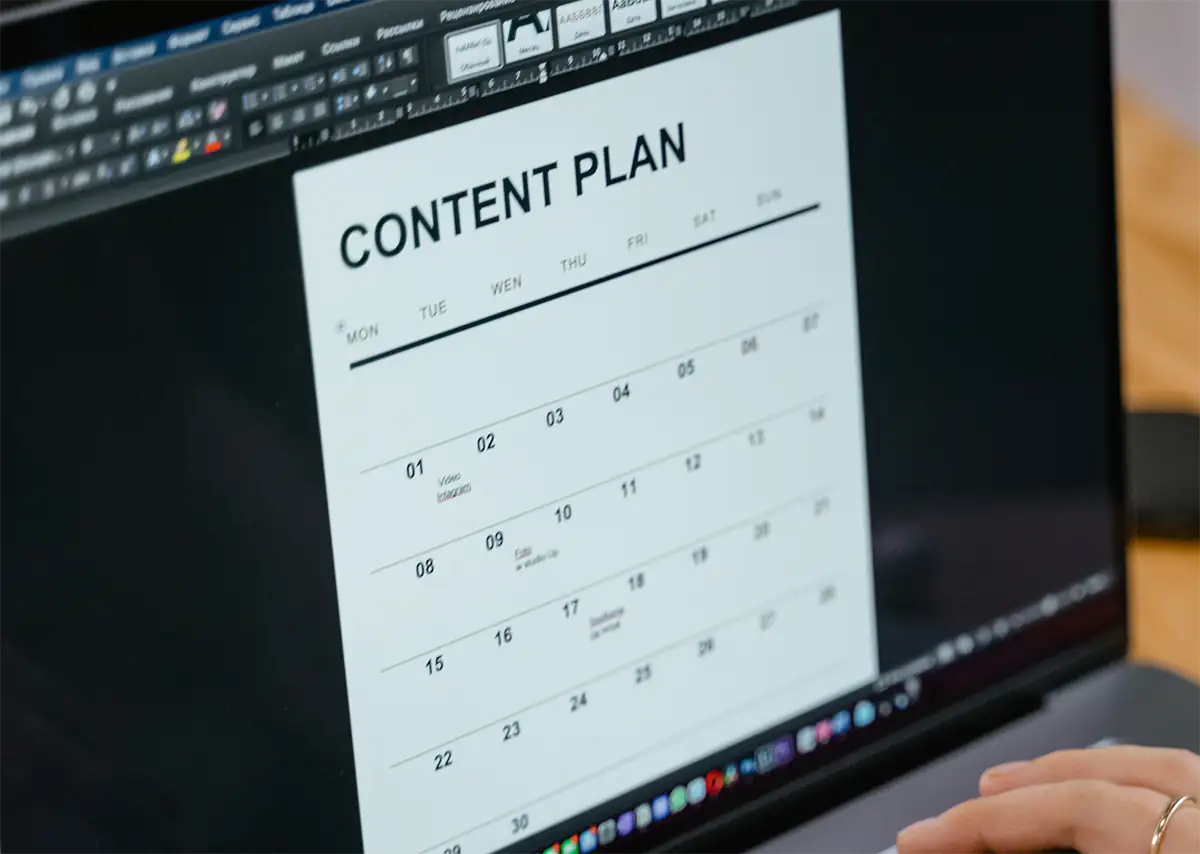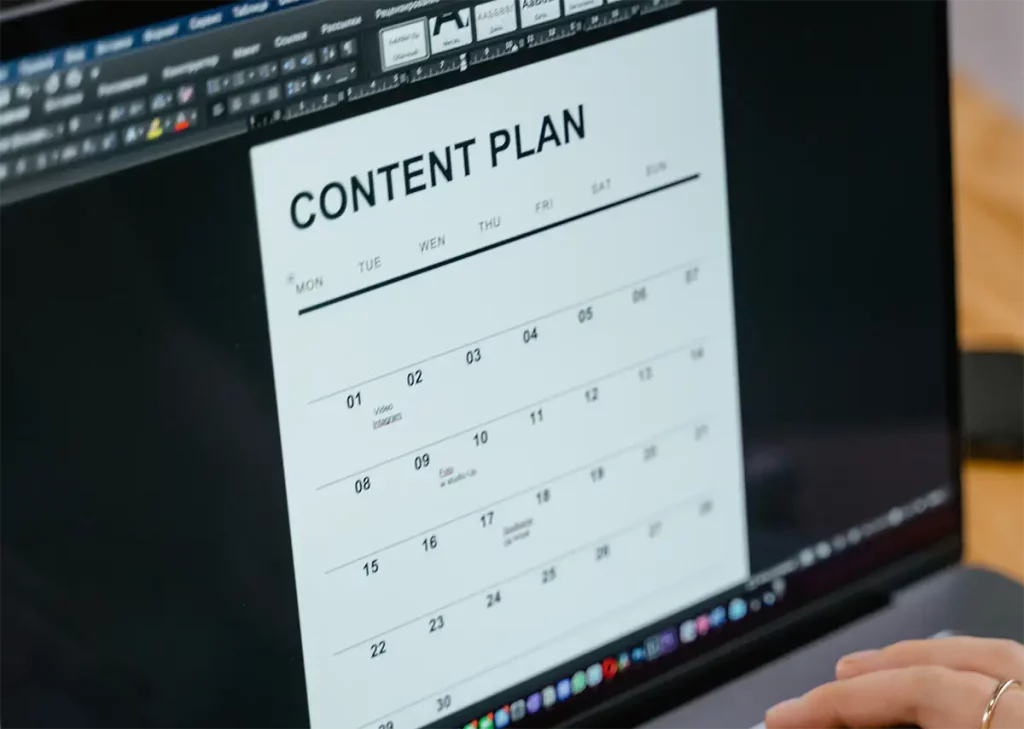 A website can serve as the storefront or the tip of the marketing spear for your company, reaching a global audience around the clock. But just having a website is not enough – it needs to be well-planned, well-designed, and filled with compelling, results-driven content.
Content is the backbone of any website and plays a significant role in attracting visitors, retaining their attention, and leading them towards taking action. That could be signing up for a newsletter, making a purchase, or getting in touch with your business.
This article will take you through the process of creating a content strategy that drives results for your business website. From identifying your target audience to leveraging various content formats to nurture leads and drive conversions, this comprehensive guide will cover everything you need to know to make your website's content work, and work well.
Get Your Free SEO Audit Now
Enter your homepage to get a free report in about 30 seconds.
Set Content Goals
Before diving into creation, it's important to establish the goals you want to achieve through your website's content strategy. Essentially, you must answer the question, "What do I want to accomplish with my content?"
Setting clear, measurable goals will help you track and verify the success of your content strategy. These goals can be related to traffic growth, lead generation, customer engagement, or sales conversions.
Some examples of goals are:
Increase website traffic by 30% in six months
Generate 50 new leads per month
Increase newsletter sign-ups by 10% each month
Boost product sales by 15% by the end of the year
Research Your Target Audience
Understanding your target audience is critical when creating a content strategy. You must learn about their interests, preferences, pain points, and behavioral patterns to create content that resonates with them.
Start by developing user personas – fictitious representations of your ideal customers. These personas will help you tailor your content according to their needs and preferences. You can create user personas based on demographics, professional background, goals, challenges, and various other factors.
For more on these, see: Creating User Personas: A Step-by-Step Guide.
Monitor the online behavior of your existing customers or target audience, such as what kind of articles or social media posts they like and share, which websites they visit, and the content format they prefer.
Conduct Keyword Research
Keyword research is the process of identifying search terms and phrases that are relevant to your business, product, or service, and are most likely to be used by your target audience. The goal is to create content around these keywords to rank higher in search engine results and drive organic traffic to your website.
Use keyword research tools like Google Keyword Planner, SEMrush, or Ahrefs to identify high-traffic keywords. Examine keyword difficulty and search volume to prioritize the ones that offer both high search volume and low competition.
For an in-depth look at getting started with keyword research, see our guide Keyword Research for SEO: What It Is & How to Do It.
Plan Your Content
Once you understand your audience and have a list of relevant keywords, it's time to brainstorm content ideas that cater to their interests and address their pain points.
Start by creating a content calendar – a schedule for publishing blog posts, articles, and other content pieces on your website. This will make it easier to manage the creation process and ensure that you maintain a consistent flow.
Your calendar should include a mix of content types, tones, and formats to cater to your target audience's preferences. Some popular formats include:
Blog Posts: Great for educating your audience, addressing their pain points, and sharing company news or events.
Infographics: Visually appealing and easy to understand, infographics are perfect for presenting complex data or statistics.
Videos: A compelling format for storytelling, product demonstrations, and explaining complex topics in an engaging manner.
Focus on Quality and Consistency
Publishing high-quality, consistent content is important for maintaining and improving your website's search engine ranking. Google and other search engines prioritize websites that publish fresh, quality content regularly. High-quality material also prompts visitors to share it on social media or refer it to their network, increasing your site's organic reach.
Prioritize quality and consistency over quantity. Invest time and resources in creating in-depth, valuable content that is tailored to your target audience's preferences and interests.
Promote Your Content
Effective content promotion is the foundation for reaching a larger audience and driving traffic to your website. Leverage various promotion strategies such as:
Email Marketing: Send newsletters, blog post updates, and curated content to your email subscribers.
Social Media Marketing: Share your content across social media platforms to engage your audience and increase brand visibility.
Influencer Marketing and/or Guest Blogging: Collaborate with industry influencers or publish guest articles on high-authority websites, which helps attract new audiences and establish your brand's credibility.
Paid Advertising: Use search engine marketing or social media ads to promote your content and get it in front of your target audience.
Measure, Analyze, and Optimize
Continuous monitoring, analysis, and optimization are mandatory for a successful content strategy. Track the performance of your content using various metrics, such as website traffic, bounce rate, average time spent on the page, social shares, and conversions or leads generated.
Identify pieces that are driving the best results and seek insights on why they are successful. This information can help you replicate success in future content efforts. Identify areas for improvement and continuously refine your strategy to adapt to your audience's evolving preferences and business goals.
Summary
A robust content strategy is the key to driving results for your business online. While creating a successful plan may appear daunting initially, following these simple steps and maintaining a consistent approach can lead to a substantial increase in brand visibility and ultimately, improved sales and conversions.
Remember, the path to successful implementation lies in setting clear goals, understanding your audience, creating quality content, promoting it effectively, and constantly measuring and optimizing your efforts.