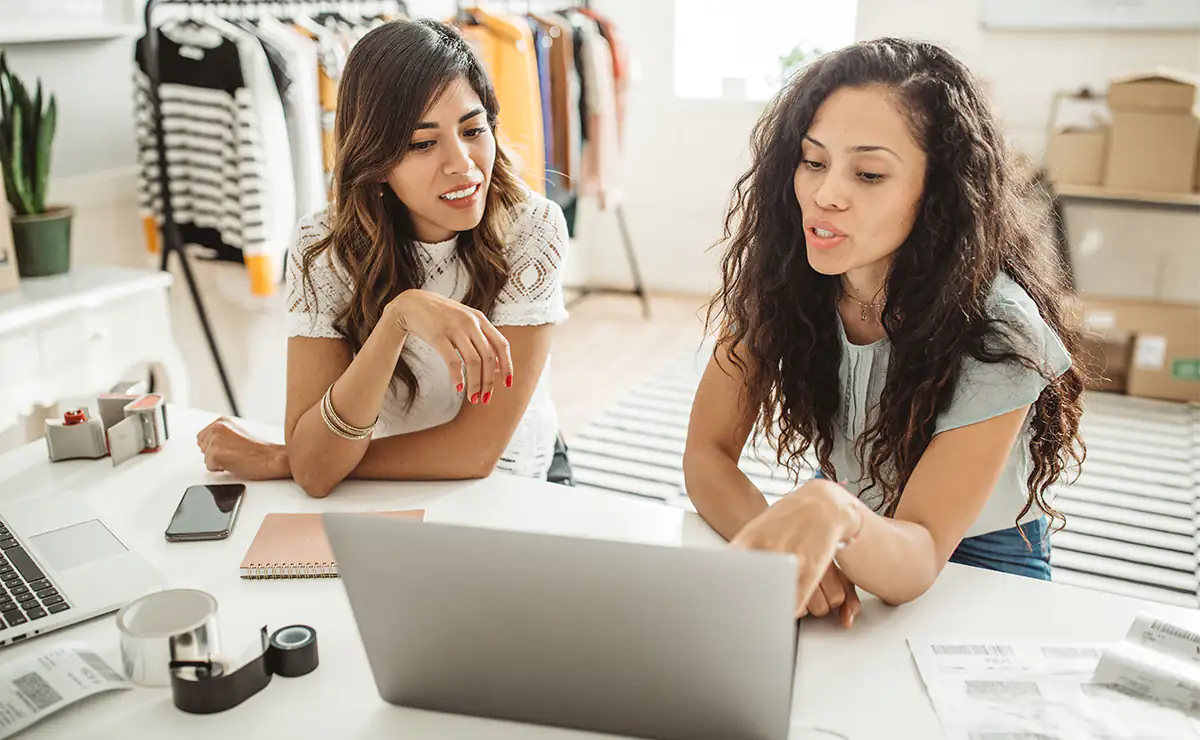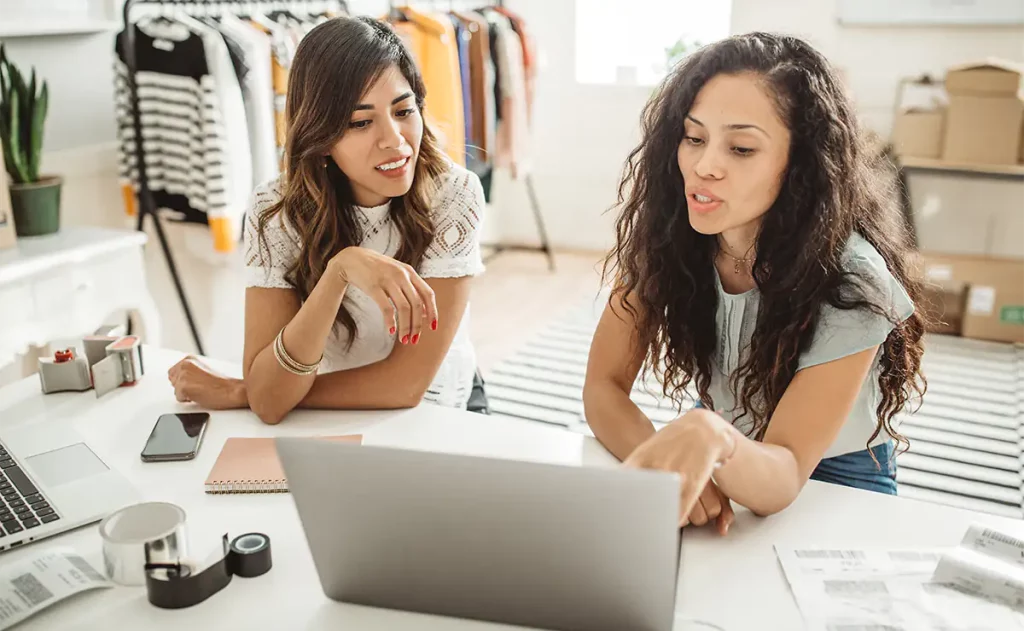 Search Engine Optimization, or SEO for short, is a cornerstone of online marketing. If you want your business website to draw in leads and customers, it's essential that you understand how search engines decide which web pages appear at the top of their results list. No need for advanced expertise – just an awareness of fundamental principles will help boost your pages' visibility.
If you want to unlock the potential of SEO for your website, this introduction guide is designed specifically to give you an all-encompassing overview and provide a strong base on which to build. From there, if you're interested in exploring even more about Search Engine Optimization, we have plenty of resources available that can take your knowledge further.
Get Your Free SEO Audit Now
Enter your homepage to get a free report in about 30 seconds.
What is SEO?
Search Engine Optimization (SEO) is the process of optimizing a website to improve its visibility and ranking on search engines like Google, Bing, and Yahoo. The higher a website ranks in the SERPs, the more likely it is to be found by users searching for specific keywords or phrases related to your business. SEO encompasses various strategies, techniques, and best practices aimed at enhancing your website's relevance, authority, and user experience.
Why is SEO Important for Business Owners?
SEO is crucial for business owners for several reasons:
Increased Visibility: Higher rankings in SERPs mean more visibility for your website, which can lead to increased organic traffic and potential customers.
Cost-Effective Marketing: Unlike paid advertising methods, SEO focuses on attracting organic traffic, making it a more cost-effective and sustainable approach to online marketing, since you're not directly paying for each lead.
Targeted Traffic: SEO helps you attract users who are actively searching for information or products related to your business, increasing the likelihood of conversions and sales.
Credibility and Trust: Websites that rank higher in search results are often perceived as more credible and trustworthy by users.
Better User Experience: Many SEO best practices also improve user experience, leading to higher user satisfaction and potentially more conversions.
Three Pillars of SEO
There are three primary parts to SEO, On-Site, Off-Site, and Technical. While they all fall under the same umbrella, they serve different purposes. Let's dive deeper into each one.
On-Site SEO
On-site SEO involves optimizing various elements of your website's content and structure to make it more relevant and appealing to both search engines and users. Some key aspects of on-site SEO include:
Keyword Research: Identifying relevant keywords and phrases that users are searching for and incorporating them into your website's content.
Title Tags: Crafting unique and descriptive title tags for each page of your website, incorporating target keywords.
Meta Descriptions: Writing compelling meta descriptions that provide a brief summary of the page's content and encourage users to click through from the SERPs.
Header Tags (H1, H2, etc.): Using header tags to structure your content and make it more readable and accessible for both users and search engines.
Image Optimization: Ensuring images on your website are properly optimized with descriptive filenames and alt tags, as well as being compressed for faster loading times.
Internal and External Linking: Including relevant internal and external links within your content to provide additional value to users and improve your website's authority.
Off-Site SEO
Off-site SEO focuses on external factors that can influence your website's ranking in search results. The primary goal of off-site SEO is to build your website's authority and credibility by earning high-quality backlinks from other websites. Some strategies for off-site SEO include:
Link Building: Actively pursuing opportunities to gain backlinks from authoritative and relevant websites.
Social Media Marketing: Promoting your website and content on social media platforms to increase brand awareness and generate traffic.
Guest Posting: Writing and publishing content on other websites within your industry to earn backlinks and establish your authority.
Influencer Outreach: Collaborating with influencers in your niche to promote your content and potentially earn backlinks.
Technical SEO
Technical SEO involves optimizing the backend structure and performance of your website to improve its overall search engine visibility and user experience. Some key aspects of technical SEO include:
Site Speed: Ensuring your website loads quickly by optimizing images, minimizing code, and utilizing caching techniques.
Mobile-Friendliness: Making sure your website is responsive and easily accessible on mobile devices.
XML Sitemaps: Creating and submitting an XML sitemap to search engines to help them crawl and index your website more efficiently.
Robots.txt: Configuring your website's robots.txt file to guide search engine crawlers and prevent them from accessing certain pages or sections of your site.
HTTPS: Implementing a secure connection (HTTPS) to protect user data and improve your website's credibility and trustworthiness.
Site Architecture: Organizing your website's content in a clear and logical manner, ensuring a smooth user experience and easy navigation.
Canonicalization: Using canonical tags to prevent duplicate content issues and consolidate ranking signals.
Structured Data: Implementing schema markup to provide search engines with additional information about your website's content, potentially leading to enhanced SERP features.
Additional reading: The Difference Between On-Site and Off-Site SEO.
How to Get Started with SEO
Implementing SEO for your website can seem overwhelming, but by focusing on the basics and taking it one step at a time, you can make significant improvements to your website's search engine visibility. Here are some steps to help you get started:
Perform Keyword Research
Begin by identifying the most relevant and valuable keywords for your business. Use keyword research tools like Google Keyword Planner, Ahrefs, or SEMrush to find keywords with a good balance of search volume and competition.
For more in-depth information about this topic, visit our guide – Keyword Research for SEO.
Optimize Your Website's Content
Incorporate your target keywords into your website's content, including title tags, meta descriptions, header tags, and body text. Focus on creating high-quality, engaging content that provides value to your audience and addresses their search queries effectively.
Improve Your Website's Technical Aspects
Evaluate your website's technical performance and address any issues that could be hindering its search engine visibility or user experience. This may include optimizing your site speed, ensuring mobile-friendliness, or implementing structured data.
We have a number of different write ups on the technical aspects of SEO. Here are a few to get you started:
Build High-Quality Backlinks
Develop a link-building strategy to earn high-quality backlinks from authoritative and relevant websites. This can involve guest posting, influencer outreach, or creating valuable, shareable content that naturally attracts backlinks.
Monitor and Analyze Your SEO Performance
There are a number of free tools to help you keep track of your website's SEO performance. At a minimum, get started with Google Analytics and Google Search Console since they are pulling data directly from Google. Monitor these on a regular basis and use the information to adjust your strategy.
As you become more familiar with the SEO process, adding paid tools like Ahrefs and SEMRush (there are many of these) can help improve your data collection.
Summary
Any business owner serious about improving their organic search results needs to build a basic understanding of SEO. Combining proper on-site, off-site and technical SEO techniques, you can greatly increase the visibility of your website on Google and Bing.
It's important to remember that improving your results through SEO requires a long-term investment. Changes don't generally happen overnight.