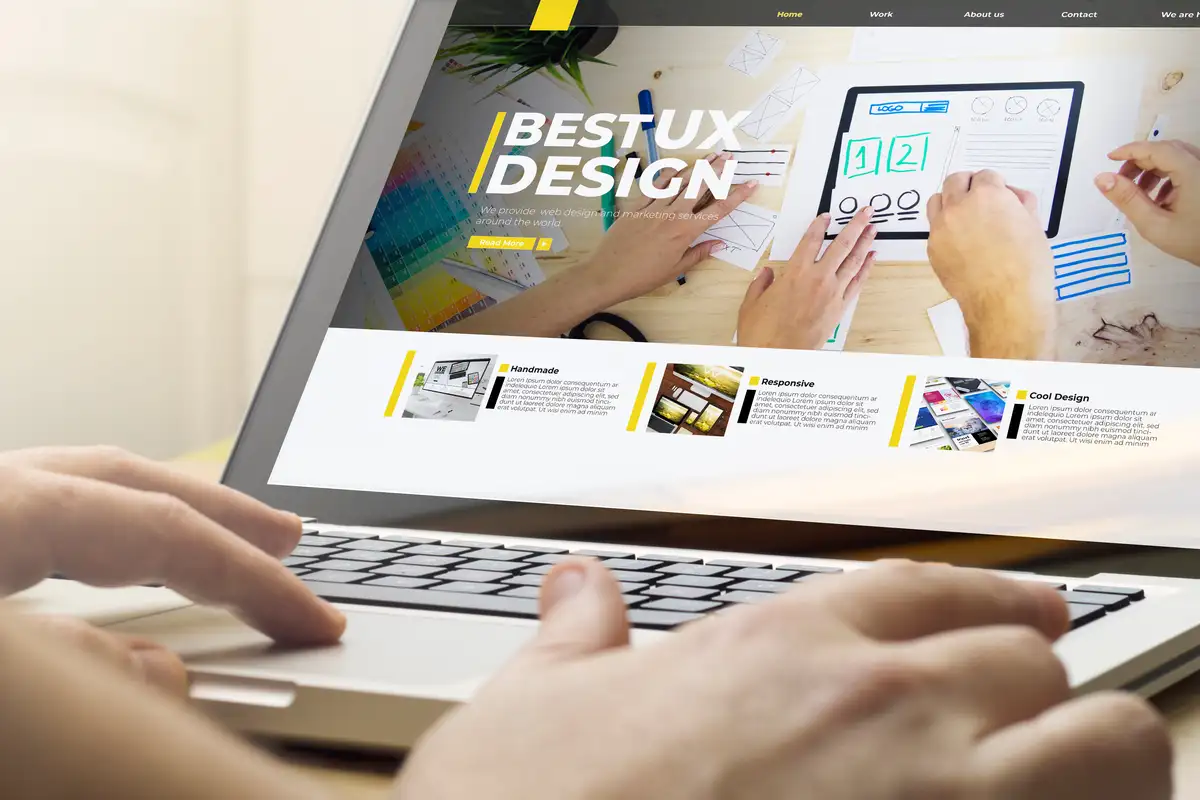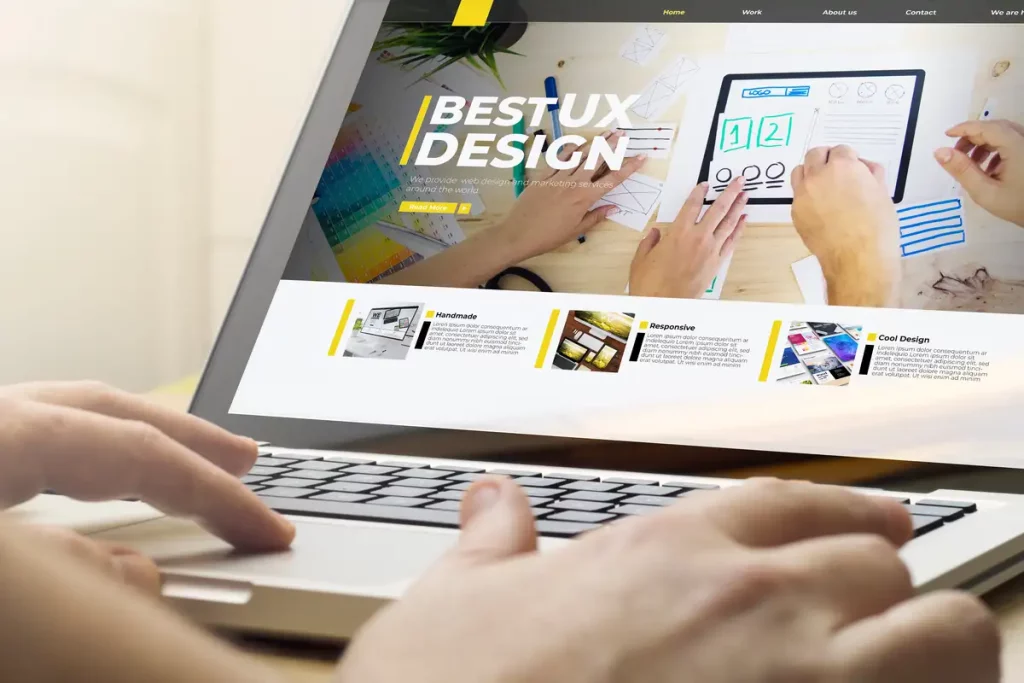 A business website can be an incredibly powerful tool in your marketing arsenal, helping to build credibility, showcase your products and services, and drive sales. But with millions of websites on the internet, how do you create one that truly stands out?
Below we will dive into the important elements of an effective business website, helping you create one that attracts, engages, and converts your target audience. Follow these guidelines, and you'll be well on your way to elevating your online presence and boosting your bottom line.
Clear & Purposeful Design
Before anything, your website should have a clear and purposeful design. This means you need to carefully consider your layout, color scheme, images, and typography. Choose a clean, uncluttered layout that makes it easy for users to navigate through your website.
Stick with a consistent color scheme that aligns with your brand, engages your target audience, and supports the objectives of your site.
When selecting images, make sure they are high-quality, relevant, and support the content on your site. Avoid using generic stock photos as much as possible, instead opting for unique, authentic images that showcase your products and services. Choose legible fonts that aligns with your brand and is easy to read on all devices.
Additional reading : The Impact of UX Design on Your Website's Success
Get Your Free SEO Audit Now
Enter your homepage to get a free report in about 30 seconds.
Responsive Design
With the majority of internet users now accessing the web on their mobile devices, your business website needs to be optimized for this kind of traffic. It should be responsive, which means the content adjusts to fit the screen on which it is being viewed.
Not only does responsive design provide an enhanced user experience, but it also improves your website's search engine optimization (SEO). Google and other search engines now prioritize mobile-friendly websites in search results.
If your website is not mobile-optimized, you may be missing out on valuable organic traffic.
Effective Messaging
Your website's messaging should be clear, concise, and focused on your target audience's needs and desires. Start with a compelling headline that grabs your visitors' attention and communicates your unique value proposition. Use subheadings to make your content easy to scan, allowing users to quickly find the information they are seeking.
Your website copy should prioritize benefits over features, explaining how your products or services can help solve your audience's problems or improve their lives. Use testimonials, case studies, and social proof to reinforce your messaging and demonstrate the value of your offerings.
Seamless Navigation
A well-designed navigation menu can make a tremendous difference in the overall user experience on your website. Ensure your navigation is consistent and clearly visible on every page. Use descriptive labels that make it easy for users to understand the contents of each section.
Avoid using jargon or industry-specific terms in your navigation, as these can be confusing for visitors who are unfamiliar with your industry. Keep the language user-friendly and straightforward.
Strong Calls to Action (CTAs)
Your website should drive users to take specific actions. This may include making a purchase, requesting a quote, signing up for a newsletter, or simply contacting your business. CTAs should be clear, concise, and action-oriented, inviting visitors to take the next step in their journey.
Place your CTAs strategically throughout your pages, ensuring they are highly visible and easily accessible. This might mean placing a prominent "Buy Now" button on product pages or adding an email sign-up form in the website's footer or blog sidebars.
Fast Page Load Speed
A slow-loading website can be incredibly frustrating for users and can result in potential customers leaving your site before they even have a chance to engage with your content. According to Google, as the load time of a page goes up, the likelihood of the visitor leaving early increases dramatically.
To optimize your website's load speed, consider compressing images, minifying CSS and JavaScript files, using browser caching, and choosing a reputable web hosting service. In addition, regularly monitoring your website's performance will enable you to identify and rectify any issues that may be affecting page load times.
Search Engine Optimization (SEO)
SEO is essential to your business website's success, as it can significantly impact your online visibility and organic traffic. While there are many aspects to SEO, some key considerations include:
Analytics and Performance Tracking
Finally, it is important to track your website's performance and make data-driven decisions. Use tools such as Google Analytics to gather information about your website traffic, user behavior, and conversion rates. This data can help you identify trends, spot areas for improvement, and make informed decisions about your ongoing strategy.
Summary
Creating an effective business website requires a strategic approach that encompasses design, functionality, content, and a focus on the user experience. By incorporating these essential elements into your planning and design, you will be on track to build a successful, user-friendly site that amplifies your online presence and helps drive business growth.